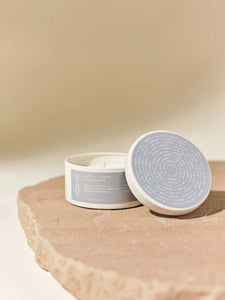 Minot's Candle Co
I am CALM + CONTENT
Sage, lavender and cedarwood blend for a clean, calm scent. Place this candle in the hands of anyone who needs encouragement to own the energy they seek.  
5 oz. soy wax candle with an 36+ hour burn time 
Our candles are free from parabens, phthalates, carcinogens and hormone disruptors. We use domestically sourced soy wax and clean burn cotton wicks that are lead and zinc free.
---
More from this collection